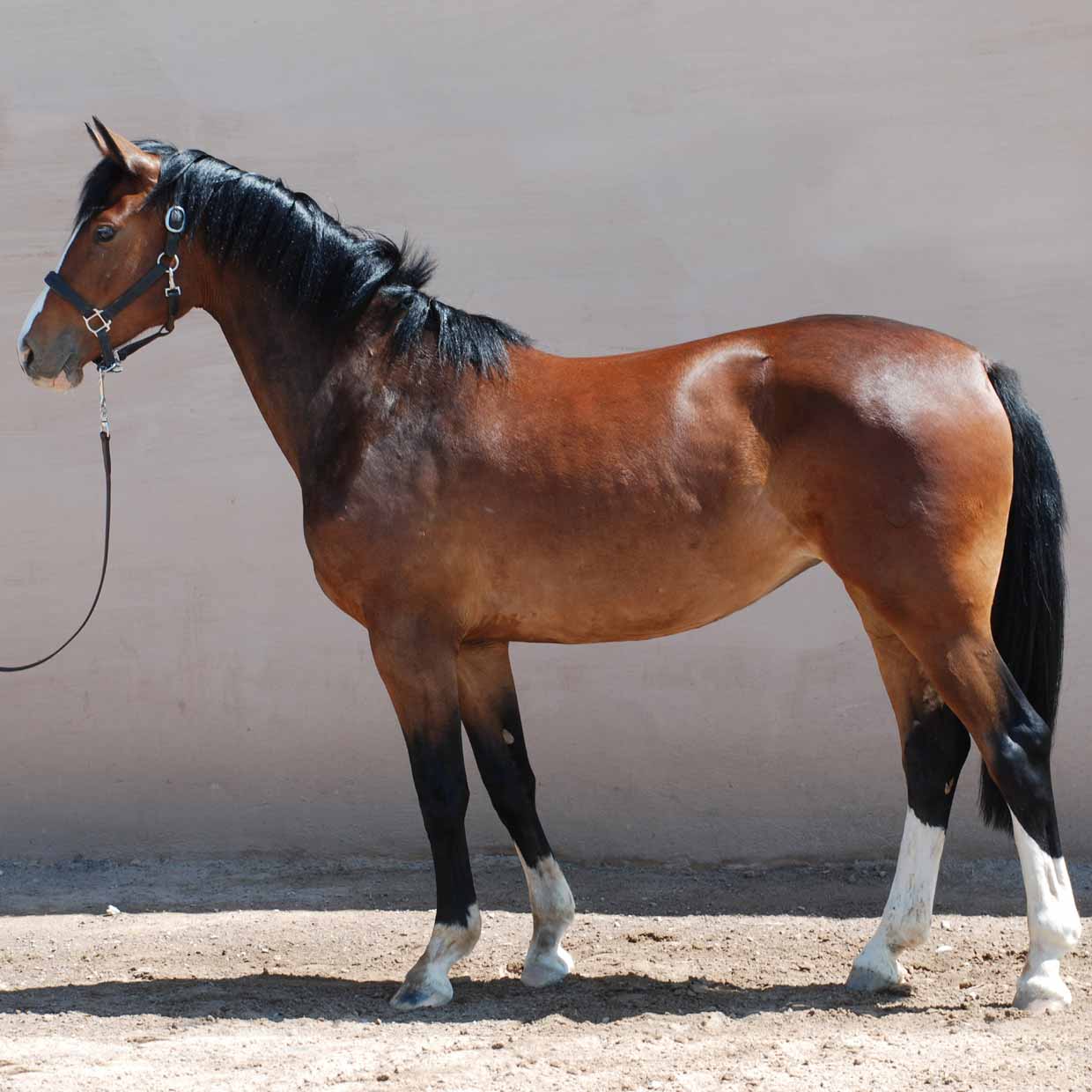 Daphne is a stunning young mare who epitomizes Rancho Corazon's breeding program. Her type, elegance and beautiful movement earned her a "16" at her foal approvals, making her among the top scoring foals in the country. She is currently in full training and is jumping 1.05 courses at home.
Daphne is a daughter of Grand Prix stallion, Boritas. Boritas has proven himself at the "S" level, competing internationally with Lars Bak Anderson. Boritas continued his show jumping career in the United States took his amateur-owner into the Grand Prix arena for the first time with much success. Now retired to stud, Boritas produces strong, attractive offspring that inherit his willingness to perform and impeccable character.
Daphne's dam, Raphia, has been a top producing mare for the ranch. All of the foals born at Rancho Corazon have been awarded premium at their foal inspections. Raphia's progeny are sweet natured, athletic, and demonstrate the freedom of gaits for which her sire, Love Affair, is known.